These stories are from our Yerkala Mirning clan family who are the Whale and Dingo totem bloodline, the Jeedara Djalyi, Whale Dreaming Seafoam People of the Billia, Sea.
A hundred years ago, it was Mickey Free Lawrie who continued this bloodline from Creation times and he was a great Marban Bai, Whale Songman and grandfather to our Senior Elders. He was known as Thootha, which means the boss dingo, and his main plant totem was wanyiri, which is the native currant and small ngoora, native grape. Both native current and grape grow together among the youlbari, sandhills of our coast and carry the salty-sweet taste of our Country.
To the East of Yilgamba is Women's Country and stories, held today by Senior Elder Dorcas Miller.
To the West, and well into Western Australia, is Men's Country, where Jeedara continued on his Creation journey and these stories are held by Marbanu Bunna Lawrie.
Together they share these Jeedara stories.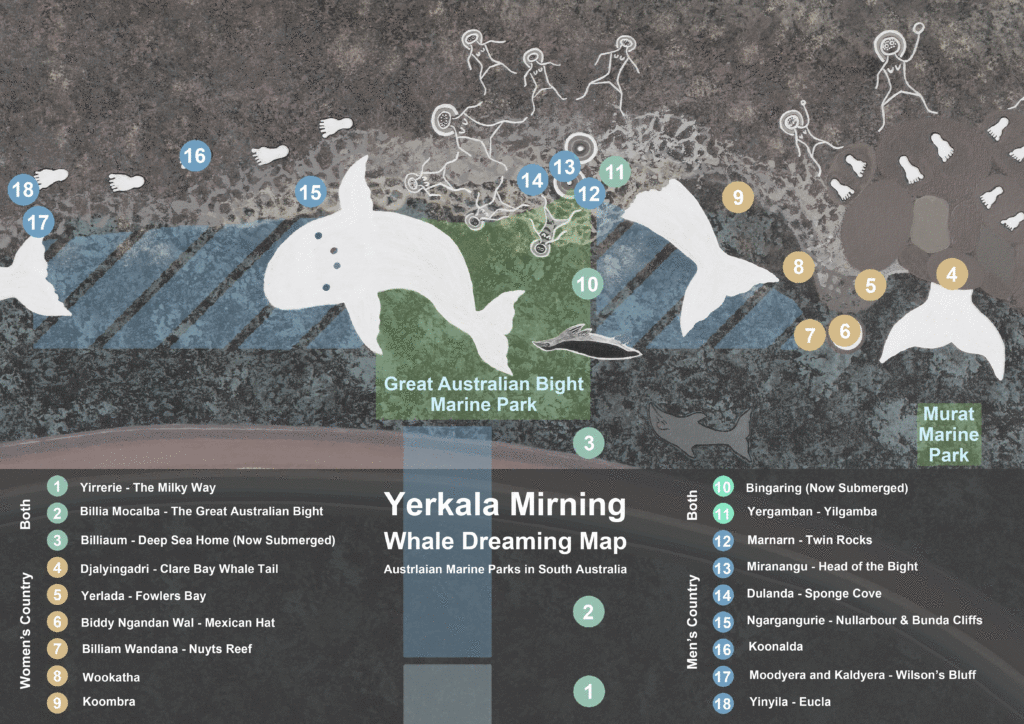 Wenyo, welcome, journey through our Country by clicking on the map numbered place bubbles below. Follow Jeedara's creation through Sky Country, Sea Country and Land Country from Clare Bay and west.
Listen, learn, understand and observe and then you will receive wisdom, you will receive knowledge, for this is the Mirning way.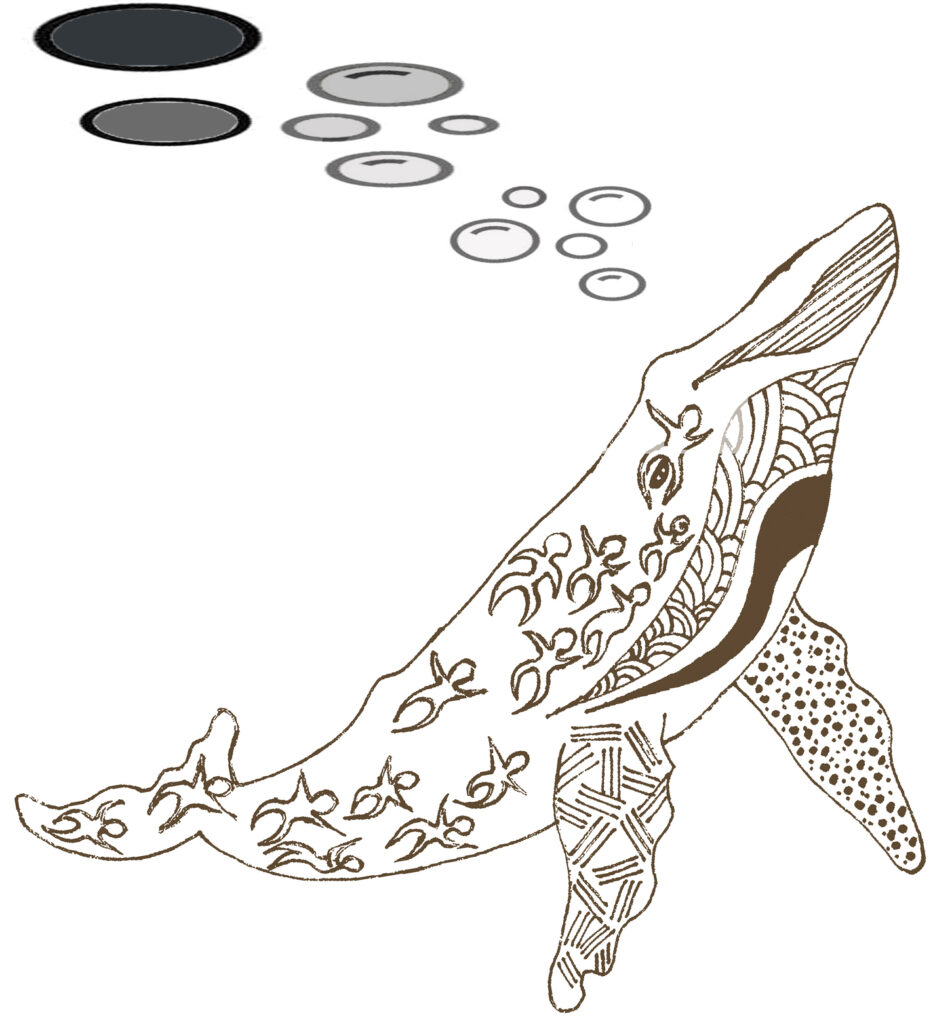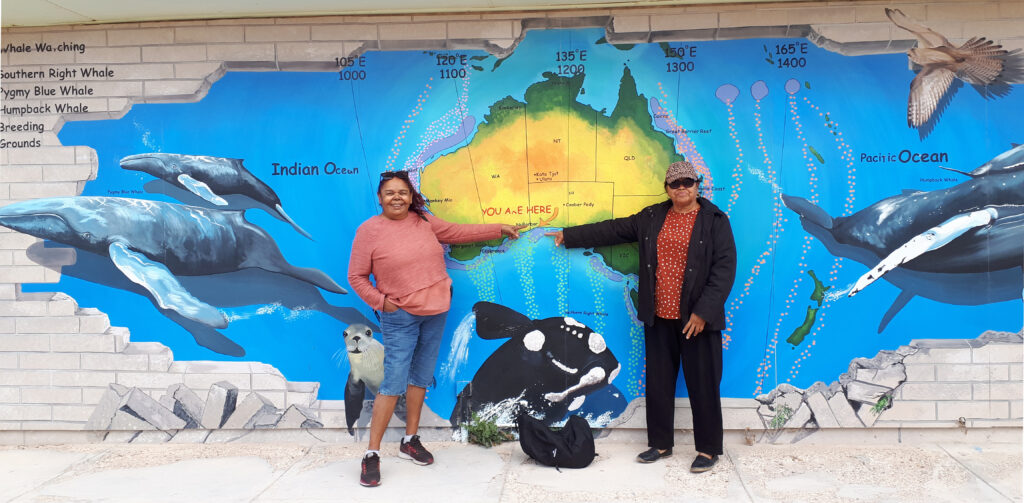 Deep time + isolation + pristine = unique + exceptional + vulnerable
= World Heritage for the SA Nullarbor + Great Australian Bight!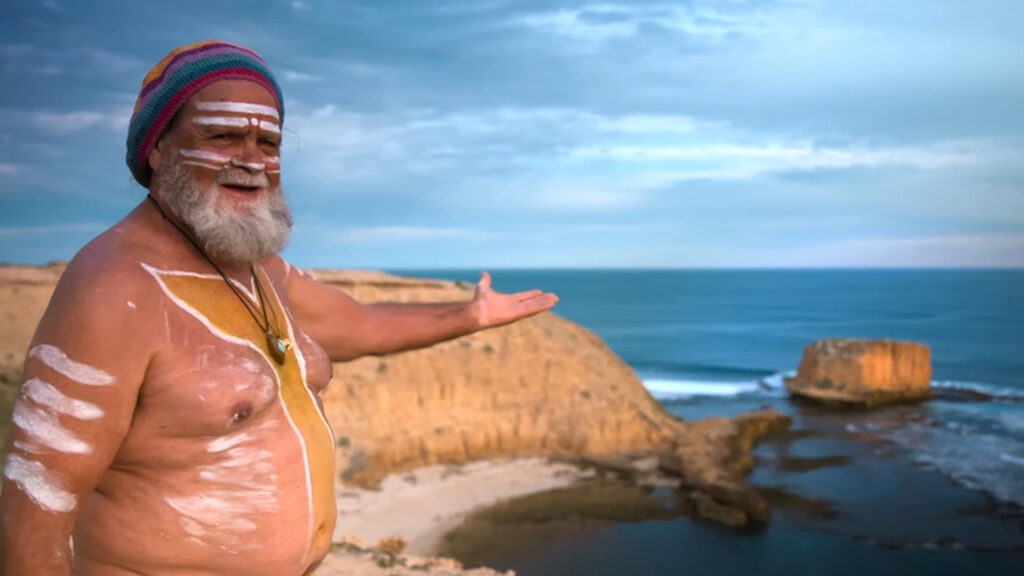 To learn more of the Mirning People, please visit the Mirning website and Billiaum Whale Dreaming Ltd our organisation. You can hear Uncle Bunna speaking some words in our Yerkala dialect of Mirniny language on the 50 words website.
.